Residential Renovation In The Milwaukee Metro Area & New Berlin
Transforming Your Home With Excellence: ADM Contractors!
Welcome to ADM Contractors, your trusted source for residential general and residential renovation contractors in New Berlin and Waukesha. If you're looking to elevate your living space, our team of dedicated professionals is here to turn your vision into reality. We pride ourselves on our commitment to honesty, integrity, and exceptional customer service.
At ADM Contractors, we believe in honesty and stand behind our work. We understand that your home is not just a place; it's a reflection of your lifestyle and personality. As a result, we are dedicated to delivering top-notch residential renovation and general contracting services that exceed your expectations.
We set ourselves apart by self-performing the majority of our work, avoiding excessive subcontracting. This approach enables us to maintain strict quality control and ensure that every aspect of your project meets our high standards. When you choose ADM Contractors, you can trust that your home is in capable hands.
Our company is built on three main core values: honesty, integrity, and customer service. We firmly believe that every homeowner deserves a space they can enjoy, and we are committed to delivering just that. Here's what you can expect when you work with ADM Contractors:
Honesty: We believe in transparent and open communication with our clients. From the initial consultation to project completion, we keep you informed every step of the way. No surprises, no hidden fees—just complete honesty.
Integrity: We take pride in our workmanship and uphold the highest standards of integrity in every project we undertake. Our goal is not just to meet industry standards but to exceed them, ensuring that your home improvements stand the test of time.
Customer Service: Your satisfaction is our top priority. Our team goes above and beyond to make sure your experience with us is nothing short of exceptional. We treat you with respect, professionalism, and a genuine commitment to meeting your needs.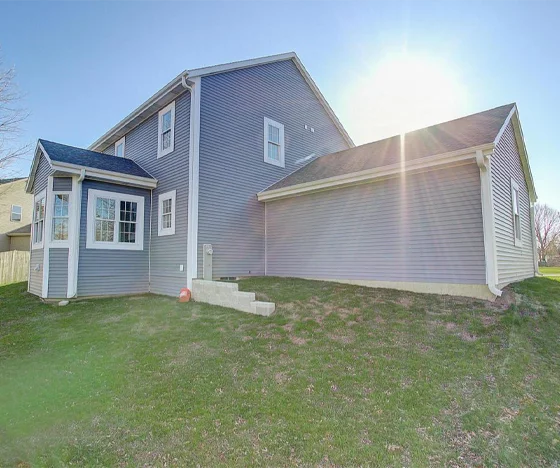 ADM Contractors offers a comprehensive range of residential general contracting and renovation services in New Berlin and Waukesha, including:
Kitchen Remodeling
Bathroom Remodeling
Basement Finishing
Home Additions
Whole-Home Renovations
Commercial Renovations
Why Choose ADM Contractors?
When you choose ADM Contractors as your renovation experts or residential general contractors in New Berlin and Waukesha, you're choosing a team that cares deeply about your home and your satisfaction. We work tirelessly to turn your dreams into reality, ensuring your home becomes a haven of comfort and style.
With a focus on transparency, quality, and superior customer service, ADM Contractors is your partner in enhancing your living space.

Ready to start your next residential renovation project in New Berlin or Waukesha? Contact ADM Contractors today, and let us bring your vision to life. Your dream home is just a call away!

Modify Your Home with ADM Contractors. Contact us today for a consultation!
Here's What Our Customers Say…
We love seeing homeowners react to their new space - it's what motivates us. Read through some of our reviews to get a better idea of how we have helped our homeowners accomplish their home renovation goals.
Invest In The Things That Bring You Happiness