Grab A Drink At Your Newly Renovated Bar
What is the first thing that comes to mind when you think of your favorite bar?
Is it the sleek wood countertops and the wall of mirrors behind the liquor bottles? Or maybe it's the cozy booths in the corner, perfect for enjoying a quiet conversation with a friend.
Whatever it is that makes your bar special, we can help you bring that vision to life. Bar renovations are one of our specialties, and we have helped countless business owners transform their bars into stylish and inviting spaces.
If you're ready to take your bar to the next level, we're here to help. 
Add Style and Privacy To Public Bathrooms
Let's face it, public restrooms can be awkward. You're in close quarters with strangers and if we're being honest, they're not usually the nicest looking places.
If you're looking to enhance the experience of your commercial space, upgrading the bathrooms is a great place to start. Just because it's a public place doesn't mean it has to lack in style and privacy.
We can help you update your public space so that it's more inviting and comfortable for everyone who uses it.
A new deign and some extra care for this space can make a big difference in the way your customers perceive your business.
Commercial Ceiling Renovations
When you walk into a room, the first things you notice are the walls. The color, the texture, the artwork–all of these things come together to create the overall vibe of the space.
The same is true for the ceiling. A high ceiling can make a room feel open and airy, while a low ceiling can make it feel cozy and intimate.
If your business space is in need of a little attention, we can help. We can add style or space to your area, creating an environment that is perfect for your needs.
Contact us today to learn more about how we can transform your space.
Common Renovation Projects:
Also Includes Completely Renovated:
Dance Studios Crafted For Masterpieces
There is something special about a dance studio. It is a place where art is created. A place where dancers can come to express themselves and to work hard to perfect their craft.
When you walk into a dance studio, you should feel inspired. The space should be beautiful and welcoming, a place where dancers can feel comfortable to create masterpieces.
In order to create such a space, it is important to focus on the time spent in the studio.
The floors should be smooth and level, with enough space for dancers to move freely. The mirrors should be large and well-positioned, so that dancers can see themselves as they move. And the barres should be sturdy and reliable, so that dancers can have the support they need when they are working on their technique.
By creating a beautiful and functional dance studio, you can give your dancers the space they need to thrive.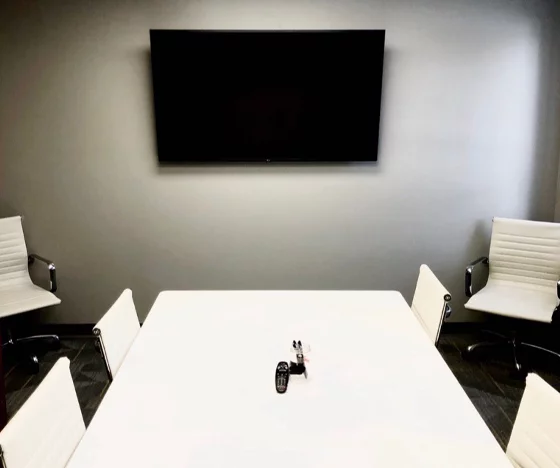 A More Inviting Office Space
The office is often where people spend the majority of their weekdays, so it stands to reason that the space should be one that is conducive to focus and motivation.
Unfortunately, many offices are bland and uninspiring, which can cultivate the wrong environment for workers.
With an office renovation, you can upgrade your space to better reflect the hard work that takes place there. By making some simple changes, you can create an office that is more inviting and inspiring, resulting in a more productive workforce.
In the end, an office renovation is an investment that will pay off in both the short and long term.
Upgrade Your Veterinarian Clinic
As a veterinarian, you have dedicated your life to caring for animals. You love nothing more than being able to help them in their time of need and see them on their way to a full and healthy recovery.
However, your vet clinic may not be sending the same message to pet owners. If your facility is in need of a facelift, it may be time to consider renovating your space.
By creating a more welcoming environment, you can put pet owners at ease and show them that you truly care about their furry friends.
From updated back rooms to comfortable waiting areas, there are many ways to make your vet clinic more inviting. 
Getting your commercial space remodeled should be a simple and exciting experience, which is why we have crafted a process that makes remodeling a breeze.
Fill us in on all of your project details. We want to know all about the project you have in mind and what your vision is for your new space.
We work our magic to make your commercial renovation ideas come to life. You'll be back to your now improved and relaxed daily routine in no time.
Now you and clients can all enjoy using your brand new space! Enjoy your upgrade and how it reflects the message of your business.
Here's What Our Customers Say…
We love seeing homeowners react to their new space - it's what motivates us. Read through some of our reviews to get a better idea of how we have helped our homeowners accomplish their home renovation goals.
Quality Construction is Our Specialty